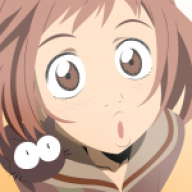 Joined

May 29, 2015
Messages

103
I was planning on finishing this a bit more, but at this point I'd like to just get the content out there. Feel free to discuss my points and I'll add more to my rationale behind them. My tier list is a bit outdated now but more or less the rationale still stands. I simply don't have as much time to work on this at the moment as I'd like, I'll try and post more as I finish adding things to it, I still have a lot more points to add but again, I wanted to get the information I already had out into the open. ENjoy.

Introduction:
I am Ultramus/Mullin/GiantPanther, former competitive FPS player in Halo(CE and 2 mainly), Hawken(R.I.P),CoD2&4, and RTS in Starcraft 2(Zerg). Currently I'm a competitive player for Cyberbullies. My results in Splatoon thus far have been as follows: Ink or sink top half(Magic Squids), Booyah Battle top 8(SS-Jokers) SCL1 champion(SS-Jokers) and SCL2 champion(SS-Clubs), in addition to more recent results. I main shooter type weapons and occasionally splatterscope and slosher. I'm also one of the mods of R/SplatoonMeta and host of the SplatTalk podcast. I think at this point I've played enough of this game to share at least my thoughts on the matter, take it or leave it, argue with me or don't to your hearts content, but my goal is to throw these ideas out here and hopefully someone benefits from them.
I'm going to loosely group everything into categories based on how they associate naturally in my mind, I get that it may not be the most organized grouping but hopefully it isn't too difficult to follow.

Weapons: Weapons to me are defined into 3 classes: Frontline, Support, and Flex.

Frontline:
These are the meat and potatoes of any composition, and the recommended amount is generally at least 2, and can go as high as 4. Frontline weapons excel at applying pressure, maneuvering, taking and holding objectives, spreading ink and making pathways, and are generally competent killing machines. These are the midfielders and forwards of Splatoon, and I'm more or less convinced that a team without any would get face rolled.

Support:
Supports are as important in Splatoon as they are in MOBAs or MMORPGs, load-outs that fall into the support class are essential for maintaining map control, information gathering, suppression and intimidation through absolute kill range and generally act as a forward operating base to stage the rest of your team. Almost all teams include at least 1 support, many run 2, few, or at least few in my experience, run 3 or more. Supports are characterized by being extremely potent under ideal conditions, occasionally they may not be the best to get into that position or play from behind.

Flex:
For all those weapons that either don't cleanly fit into one category or the other, can be played as either frontline or support based on build, or have specific niche uses on certain maps or circumstances. For many of us, Flex includes our "meme" weapons, those pocket load-outs that you keep up your sleeve for just the right situation. Flex weapons generally either excel at a specific task, or are jack of all trade/master of none weapons that may require inordinately difficult gear to complement. The variance here is enormous as is their quantities in teams, but conventionally I would say I see no more than 2 in any given composition, at least in tournament play.

Frontline Tier List:
S:
0.96 Gal Deco:
This should be obvious to most players, so I won't talk much on it here, splash wall and kraken, combined with solid midrange and consistent 2HKO, the 0.96 Deco is a weapon that honestly feels a little too good in the current meta. I know of very few top tier teams that don't run at least one of these if not consistently 2.

Tentatek/Octoshot:
Despite the nerf to Inkzooka, the Tenta/Octo still maintain a very strong kit, excellent mobility, DPS and coverage make this weapon a mainstay still in almost every team at the highest level. We no longer see entire teams of them but it almost always pays off to have one to press forward and secure those game-changing multi-kills with Inkzooka.

0.52 Gal:
The highest pure DPS and lowest TTK in the entire game(Albeit mitigated by heavy Defense build), average mobility, splash wall and the buffed Killer Wail make the 0.52 an effective weapon in all situations. This is my go to for tournament play in almost all modes. It has no maps that it particularly struggles on or any matchups that are abysmal for it.

A:
Carbon Roller:
Possibly one of the more underutilized weapons, many players are beginning to realize it has the potential to be incredibly potent. Burst bombs(especially with range ups) cover the space outside your roller range, Inkzooka is not only still potent, the Carbon charges it much quicker than other weapons outside the Aerospray MG, and as far as the weapon itself, it's immediate kill range though short is incredibly quick and reliable.

Custom Blaster:
I'll admit, it may be a stretch here to place this in A for frontline weapons, but I feel like it deserves it, the Blaster has enough range to manipulate the map in it's favor, high damage, point sensors to assist your teammates while you are in the front, and Bubbler to secure multi-kills and keep pushes alive. Custom blaster specced with quick respawn is something to be feared, especially when you still retain the OHKO to capitalize on flanks in similar fashion to the Carbon Roller.

Krak-On Splat Roller:
Lately, people have been disrespecting this weapon and I'm not entirely sure why, it has excellent OHKO range, an incredible special in the Kraken which incidentally synergizes well with the weapon itself, and unlike most frontline weapons it has Beacons to maintain pressure on its own. With how prevalent Krakens are in the current Meta, it pays to have not only the ability to counter Kraken, but the finishing power of the Splat Roller when the Kraken ends. I still consistently see Krak-on rollers perform well, once people can counter them 100% this may fall out of favor, but right now it is definitely still an effective tool for taking objectives and securing kills.

Note:
The main difference you'll find between the S tier and A tier frontline weapons is mobility and reliance on your team, all the weapons in S can quickly break past defensive lines or slowly press into them behind the security of a splash wall or special. The A tier weapons have a heavier reliance on your team either having map control or giving you pathways and jump points to maximize your kits potential. I am not going to talk about absolute skill ceiling or theoretical use, just going off what I have seen in my own games and those of other teams that are equally competitive.

Support Tier List:
S:
E-Liter 3k Scope:
I don't think there is much argument with this one, the E-liters enormous range, OHKO ability, burst bombs covering its only weakness, having it's primary and secondary benefit from damage stacking, and having Echo-locator to not only identify potential targets for you and your team, sniffing out flanks and any enemies trying to displace you, but also to refill your ink to continue laying down fire. There is a reason this weapon is thought to break certain maps(Moray, mackerel, arowana). It is a weapon that demands attention and is always a high priority target. If that doesn't make a weapon worthy of S tier I don't know what does.

Custom Jet Squelcher:
Along with E-Liter scope, one of the weapons that get tossed around as potential "Best weapon in the game" and that praise isn't undeserved. The C. Jet is incredibly dangerous from its terminal range in, thanks to burst bombs and Kraken. It can make quick inroads past defensive lines for teammates to swim through, can take zones from far outside the range of opposing players, and has consistent accuracy to minimize the shot RNG that you can experience with other weapons. Couple that with range that exceeds all other shooter type weapons. This is the weapon that will suck if you do, but will play as well as you can just the same.
Splatterscope:
Trading range for mobility and charge speed, the Splatterscope excels at being the designated marksman of a team and forward operating base, while retaining splat bombs to cover retreat paths, spook people out of cover, and the splat bomb rush can quickly take zones, secure kills, and gain back map control. With stacked damage ups, the splatterscope can mitigate it's close range shortcomings and maximize its periscope ability to counter snipe those pesky e-liters. The splatterscope demands much higher map awareness compared to E-liter and the decreased range means you will have to place yourself in riskier situations to control space, however those are all things that can be done, and the advantage is the ability to quickly pick apart whole teams.

A:
Dual Squelcher:
The Dual Squelcher is in many ways the most balanced kit for players coming from shooters that have an emphasis on midrange play, if the analogue of the splattershot is an mp5 the dual squelch is the m4 carbine. Medium mobility, average DPS, above average accuracy and medium-long range, the Dual Squelcher is the definitive jack of all trades. The versatility of the weapon itself combined with splat bombs and the powerful Echo-locator make this an excellent addition to most compositions. Often best utilized to control space, the weapon is just as capable of pressing into enemies or setting up and performing flanks. Depending on composition, you may find yourself in the fray more than you'd like, and while you can get away with it, against good players you will be out DPSed or countered by walls or specials, relegating this weapon being best utilized to support.

Heavy Splatling:
If this weapon had any other special besides inkstrike it would be S tier support. As it stands though, it is still one of the best suppression and control weapons in the game, however with the glaring flaw of being literally terrible at CQC. As a support though, with good positioning and good team call outs and map awareness, you shouldn't find yourself being in knife-fighting range very often. The Heavy splatling is one of the few weapons that effectively tears down splash walls while being able to threaten the weapons behind them safely out of their range. It also has its own splash wall which not only can be used like normal to position and block out, but covers for the Splatlings charge time. This weapon much like the Jet Squelcher can make nice inroads and bully shorter range weapons out of lanes, and can easily dispatch enemies that are trying to press into your position. Overall, this weapon gets somewhat outshined by sharing a role with the chargers and Jet Squelcher, while lacking the better specials and instant(or nigh-instant with damage ups) hit potential of those weapons. That said, I have started to see more and more high level players use this and I foresee it gaining popularity and becoming something used in addition to another support as a complement instead of a primary.

Dynamo Roller:
The Dynamo roller is an area denial weapon with incredible OHKO range that demands attention and necessitates priority targeting by a team. A dynamo can often times easily get into OHKO range via swimming, and unless you have a bubbler or Kraken ready you are most probably dead. In most cases the best you can do is trade kills, and again, if caught by surprise, granted this happens with all rollers, you are just another casualty. It's ink spreading ability combined with sprinkler makes this weapon excellent at both taking and holding objectives, especially splat zones, it also assists in charging the Echo-locator very quickly. There are not very many teams running dynamos, and maybe again this has to do with overlap with chargers, but I feel like this is more due to the Dynamo being a specialized weapon that few people use as a main weapon. A good chunk of players also feel this weapon is unfairly advantaged by latency and may fall flat on LAN, I'm not too convinced.

Honorable Mention: Custom Splattershot Jr.:
This is a weapon that is so underutilized and often overlooked, or simply not effectively used when it does get play, that it would be highly presumptuous of me to place it in either S or A tier as a support. However it should be noted that it is easily capable of being the ultimate team-assist machine, the caveat that I don't necessarily feel that dedicating 25% of your squad to a kit that has nothing to improve its absolute kill range gives a better chance of victory over…to be honest…more or less any other weapon. That said, moving forward there may be a place for someone to stack bomb range and focus on disrupting enemies and building up Echo-locator, which builds quickly with the Jr, can have a place in competition, particularly on maps that are more close quarters such as Hammerhead Bridge or Warehouse(kinda). I look forward to seeing the first person to pull this off well making other teams throw their gamepads into a wall with frustration.
Note: The difference between an S and A tier support in my eyes is the range at which they can control space and their overall lack of exploitable weaknesses. A tier weapons are ones that again are more reliant on teammates and require more awareness and fewer mistakes.

Flex tier List:
S:
Splattershot:
The splattershot is a plenty capable weapon in its own right, highly mobile, decent range and DPS, and good ink spread and efficiency, definitely a weapon geared towards frontline combat. So why is the default splattershot considered a Flex in my eyes instead of a frontline like its tentatek brethren? Burst Bombs and Burst Bomb Rush. At max range, burst bombs are very close to E-liter range, and burst bomb rush is 6 seconds of high range, AoE damage that is capable of applying pressure, outright killing, and taking control of zones and areas on a weapon that can charge specials quickly. Bomb range isn't the only way to build this weapon, however the fact that you can secure kills from extremely far in addition to using burst bombs for all the other reasons they excel, and having the bomb rush available for maximum burst output, plus a highly versatile weapon, makes the default splattershot the pinnacle of flexibility and deservedly S tier.

L-3 Nozzlenose D:
If we are solely basing our tiers on tournament performance, the Nozzlenose D would still be S tier based on the combined 3 tournament wins Wolf and I have gotten while using it. However I have not really encountered it on opposing teams much. The L-3 nozzlenose is, when specced right, one of the most mobile weapons in the game. It owes this to the peculiar function that you are technically running between bursts. Couple that fact with the short shooting impulse of the burst, and you gain what is essentially the highest movement speed while shooting in the game. Add in the fact that the nozzlenose has just enough range to best all the short range weapons in the game, and you can press into enemies or retreat step with impunity. The D has the advantage of being able to animation cancel with burst bombs and have the versatility of Kraken. I fully expect that many more people will pick up this weapon in competitive play moving forward, it may not be a huge frontline killing machine, but it is effective in a variety of situations and roles, coupled with incredibly survivability.

Forge Splattershot Pro:
Despite being hit particularly hard by the Inkzooka nerf, and possibly being the worst midrange weapon to deal with splash walls, the Forge Pro still remains a go to pick for a lot of very good players, and we'll get into the reason for that. The Splattershot Pro has high damage, high accuracy, good range, and is cut short by it's incredibly poor ink efficiency, as a weapon it isn't unlike the K7 avenger from Perfect Dark, highly deadly with a small magazine. Point sensors are your best friend on this weapon, spam them indiscriminately to mark enemies for your teammates and to avoid walking into traps. Inkzooka is still as potent a weapon as ever and can allow you to target snipers or secure multiple kills on an objective. Once a frontline weapon, the prevalence of splash walls has made this more effective in a hybrid role, focusing more on information gathering with point sensors and waiting for your Inkzooka before you press in. I do expect this to fall out of favor if we see some other Splattershot Pro kits with better combinations, and there are fewer and fewer people running this in tournaments compared to the 0.96 Gal Deco, but I do still think it will have its place in the hands of those of us that want to play smart and utilize the point sensors and Inkzooka effectively, all the while retaining a weapon that as long as you have ink, can out-shoot most others.

A:
Sploosh-o-matic:
The ultimate CQC weapon, the sploosh has high DPS, high mobility, and comically short range, and occasionally terrible shot RNG. That said, this weapon spreads ink well, is excellent for flanking, can support with the beacon and Killer Wail, and can be deadly in the right hands. Again, keep in mind that the Flex weapons don't get a lot of play, but can be game-changing in the right circumstance, and the Sploosh fits that bill. It has limits that make it hard to justify most of the time, but it can absolutely wreck the unprepared. It is really limited in usefulness by its kit at the moment, one with bombs or disruptor would be more useful in more situations. That said, the sploosh is the knife fighters weapon, and as long as you understand the limitations it won't let you down in that regard.

Mini-Splatling:
This is one where I'm not quite sure if it is purely a frontline weapon, but I feel like it does enough at standoff range to be used in a more supportive role behind your frontline and before your main support. The mini-splatling is right now underutilized, it may be considered a stretch here as an A-tier, even in a nebulously defined category. It is a weapon that negates most of the issues with charge time the heavy splatling has, has the same range as a nozzlenose(which means it edges out Splattershot, Roller, .52, etc.), high DPS, and decent accuracy. It also has incredibly high run speed while shooting, which like the nozzlenose gives it an excellent strafe, while being slightly easier to aim in comparison. It has surprisingly great ink efficiency compared to the heavy splatling(You can get a full charge after throwing a suction bomb or vice-versa) which is a useful perk, and it spreads ink superbly, charging the Inkzooka quickly. I've played this weapon as a dispensary of Zookas with Special charge up, and as a run-speed pressure build, and it performs very well in both. It doesn't require anything in particular so you can mold it however you want and likely still perform well. That is of course if you can tolerate the mechanics of the splatlings.
Last edited: