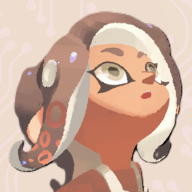 Joined

Dec 16, 2022
Messages

68
Location
NNID

gameruler2012
Switch Friend Code

SW-7261-2944-2031
Splatoon 3's update cycle is causing a lot of people to become bored with the game. In this video, I go over why.► SupportBecome a member of the 24/7 Club to...

www.youtube.com
Based on the subject matter of this video, I'm making a poll: How do you prefer Splatoon to be updated? I encourage discussion on both the video content and the poll question in this thread.
Personally, while I didn't stick to Splatoon 2 enough to really experience its update cycle, on paper it makes more sense. I understand Nintendo's desire to move to a seasonal/battle pass model for Splatoon 3, but as a consequence of that, it makes the game feel...
stagnant
, especially after your catalog for the season is done. Having consistent news to look forward to, rather than a huge shotgun of news at the end of the season, feels a lot more natural.