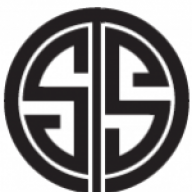 Joined

Mar 18, 2015
Messages

79
Grimlai submitted a new guide:
Who Touched My Gun? 6 Things you need to know about playing a Splatling.
- The Splatling; is it a Charger? Is it a Shooter? Whatever it is, learn how to use it here.
The Splatling Gun is an elegant fusion of the Shooters and the Chargers, while still maintaining its own identity very well. That being said, since the Splatling Gun is (as of publication) the only one of its kind, I believe that at least a basic primer on the weapon I lovingly refer to as Splasha is called for. Here are 6 of the things that I believe everyone who picks up a Splatling should learn.

1. It's a gateway Charger. If one were to take the range and charge rate of a...
Read more about this guide...