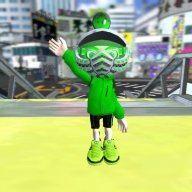 Joined

Jan 20, 2016
Messages

13
ThepicfailGamer submitted a new guide:
Why Splattershot Jr. is Good
- Not As bad as You May Think
Rank:B+

Level:29

NNID:will54321

Standardly, I use Splattershot Jr. for Tower Control and Turf War. Here are some reasons why it is good:

Has a high Rate of Fire, and sprays everywhere, so it can be easier to hit foes jumping around.

Has Bubbler, an ability that works well with the main, because you can pressure opponents in all modes, or...
Read more about this guide...