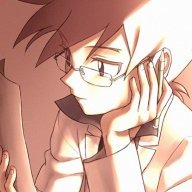 Joined

Jul 5, 2015
Messages

313
Rules:
Has there been a time where you felt accomplished, Hyped, Depressed, upset, etc over something?
Post a music theme that you think would/could appropriately 'correspond' with the atmosphere during a 'scenario' you may have already/or are currently experiencing throughout your days, week, month, and so on.
(Please do not post anything personal though.)
Start it off by saying
"The music that plays When/Before/After/While/During"
(You get the idea)
then explain your 'scenario' while posting any music theme that can be from a Movie, Cartoon, Video game, instrumentals.
Example:
The music that plays when I'm on a 1 hour bus ride to school and realize there is only 20 minutes left before class starts.