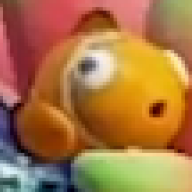 Gender:

Male

Birthday:

Jan 11, 2002

(Age: 17)
☆Excalibur
Inkling, Male, 17
I'm a competitive Splatoon player who is open for clans. I main the Inkbrush/Splat-o-matic/N-ZAP '85. Please contact me for clan invites :P. Jun 27, 2015
☆Excalibur was last seen:

Oct 4, 2015
Loading...

Loading...

About

Gender:

Male

Birthday:

Jan 11, 2002 (Age: 17)

Um... Well. I am a former Mario Kart Wii Player who soon moved to Smash Wii U. I play a bit of smash melee on my CPU (yes I know about wave-dashing, crouch cancelling, SHFFLING you get it) and you could say that I'm quick with my hands. That is why I decided to try out a shooter game for once. Because I LOVE Nintendo (and because my mom thought rated 10 and under were the only appropriate games) I decided to start of with Splatoon. I immediately fell in love with it and because I already played MKWii and SSB4/SSBM, I already had a competitive sense for the game. Now all I need is a stable clan and I'm good to go.

...I main the Inkbrush, Splat-o-matic, N-ZAP '85. Please contact me for clan invites...

Interact

Content:

NNID:

EverNight6

Loading...