This site uses cookies. By continuing to use this site, you are agreeing to our use of cookies.

Learn More.

Squidboards now has its own Discord server!

Welcome to SquidBoards, the largest forum dedicated to Splatoon! Over 15,000 Splatoon fans from around the world have come to discuss this fantastic game with over 150,000 posts!

You are currently viewing our boards as a visitor. Click here to sign up right now and start on your path in the Splatoon community!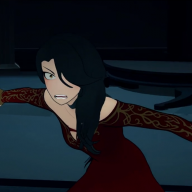 Gender:

Female

Birthday:

September 17

Location:

Occupation:

dumb High School student
ArtisanBagels
Inkling, Female, from New Jersey
ArtisanBagels was last seen:

Jun 23, 2017
Loading...

Loading...

About

Gender:

Female

Birthday:

September 17

Location:

Occupation:

dumb High School student

oh shoot people put stuff here.



alright! hello! I'm ArtisanBagels but just call me Di. it saves me the trouble of hearing people mispronounce the word Artisan (seriously. one time a well known Smash TO called me Artisian). but that does also open the bag of worms which is people mispronouncing Di... but that's besides the point.

I'm a B+/A- Berry Pro and Heavy Remix main who also plays most mid ranged shooters and every charger except the Bamboozler (I legit cannot understand how that thing works). I can only slosh when it's soda and I cannot play a blaster or roller to save my life.

currently a free agent looking for team, hmu if you're interested.

PLEASE FOR THE LOVE OF ALL THINGS GOOD DO NOT SEND ME A SKYPE REQUEST OR NNID FRIEND REQUEST WITHOUT LETTING ME KNOW FIRST. THATS HONESTLY JUST COMMON COURTESY.

anyways. enjoy your stay on my profile. I don't know why you're here, but enjoy you're stay.

Interact

Content:

Twitter:

mxss_mysterxous

NNID:

StickWarsLit

Twitch Username:

http://twitch.tv/ArtisanBagels

Skype:

sapphirepsychojeager

Loading...