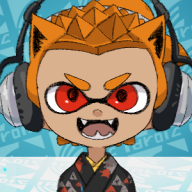 Joined

May 28, 2021
Messages

3
Switch Friend Code

SW-7816-0105-3417
Who We Are:
For over 20 years Winter has existed as a community for like-minded gamers to relax, socialize and make the most of their gaming experiences surrounded by others of a similar frame of mind. With almost 15K members, we are always active. We are also a cross-platform community, with over 24 listed games including Splatoon 2!
Requirements:
Be at least 16+
Have access to a microphone
Have fun
No toxicity
Splatoon 2:
We currently have 50+ clan members for Splatoon 2. We also play Super Smash Bros. and Mario Kart. We currently run 2+ events per week for Splatoon alone, covering Turf War, Salmon Run, Private Battles, and at times ranked. We also have themed events! We have 10+ Switch events in a single week, covering 3+ different Switch games.
What we do/Have:
Minimum of 2 Splatoon events per week
Everyone welcome! No skill/ranked requirements
Ranks based on Discord activity and length of time in the clan.
Extremely active discord with over 21 other games in which you may freely participate in!
Events for different time zones EST/PST/GMT
Interested?
If you are interested in joining Winter Clan please send me a DM on Discord: BerserkWolfX#2046 and I will send you an invite to our server
Alternatively, you can join our discord via the following link and get set up from there! -
https://discord.gg/zUTCY5Mxap
Thanks for reading and I hope to see you soon! ~ BerserkWolfX