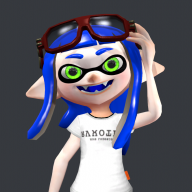 Joined

Aug 21, 2015
Messages

146
Location
Mendax submitted a new guide:
the .52 Gal
- a simple guide to the .52. feedback appreciated.
-------
>>>>>>Overview/Key Points<<<<<<
The .52 Gal can definitely be considered a carry weapon. It has the range of the Tentatek (mid), very good accuracy, and does crazy damage, killing in 2 shots. It has the fastest kill time in the game, faster than even the blaster (this excludes carbon roller, which has no range). It may seem like you can recklessly charge head on and expect to survive because of your KO time. However, the most important thing is to have good aim. If you're at full...
Read more about this guide...