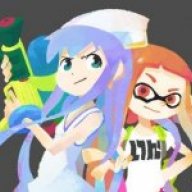 Joined

Sep 1, 2015
Messages

17
BlueInk submitted a new guide:
The guide to becoming a Charger user!
- Having trouble with splats? No worries! This guide should help you with that!
Most of the people I encounter in the Splatoon community say that the Charger class is really hard to use. I've come up with a few steps to rank up those splats. I hope this guide helps!

Step 1: Find a Charger
I would recommend starting off with something that is decent in charging speed and has decent range. If your just starting off with the Charger or you used the gun class, I would suggest using the Splatterscope or the Kelp Splatterscope (Splatterscope, bombs and bomb rush and Kelp...
Read more about this guide...