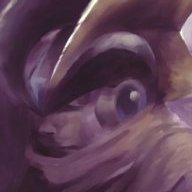 Joined

May 4, 2017
Messages

395
Location
NNID

ForteReborn
Switch Friend Code

SW-5389-7346-0792
This thread will certainly pick up once more within the first week of the sequel's release.

I'm quite excited for what new input we'll receive and theories can be crafted!
I didn't know this thread existed. I am really into extensive research on ocean biology, and so forth. I am also very experience with working with different types of exotic animals from raccoons, to whatever ends up being brought to our house. Ironically before splatoon, I did regularly check up on cephalopods.
So I will love to cooperate some of my theories into this once in a while when the second game comes out.