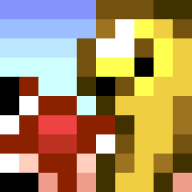 Joined

May 30, 2015
Messages

28
Location
Master Shuckle submitted a new guide:
good sprinkler locations for coverage support
- The Inkrush brusher, give support by placing strategy sprinklers
Saltspray Rig



At the start of a Turf War you can set a sprinkler down and it will splat the base as you zip off to unclaimed turf. It also fills your special faster!





After ten seconds it will be fully covered, by that time you will be on the other side of the map!
And after ten seconds you can throw an another sprinkler to recall it from the Spawn point....
Read more about this guide...