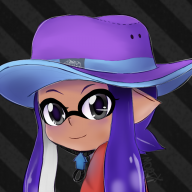 Joined

May 31, 2015
Messages

471
NNID

MissingN
Switch Friend Code

SW-4262-2166-2532
But...I want to use it to type in PiyozR's Inkling, and having to hunt and peck for the right characters would take way too long. Is there a way to take that and map it like Japanese (type in romaji and it changes it automatically to the matching character)? That's what I was specifically waiting for, if that was ever going to be a thing.
That is available in the font
@Joseph Staleknight
has, but after a while of using it, it did become rather strenuous with how finicky the required program is.
(Seriously, sometimes it forces Japanese mode in times where I absolutely do not want it to and it was an overall headache compared to fizz's newfound method.)