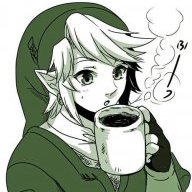 Joined

Jul 14, 2015
Messages

438
Location
NNID

link12014
Switch Friend Code

SW-0194-3194-0146
Okey. I have been summoned using the powers of tagging.
1. Woomy? Ngyes
2. Favorite weapon in splatoon? Splatterscope
3. Single player or multiplayer? Both?
1) Any game/movie/TV show that is considered ''bad'' but you still like anyways? (An extreme example here would be Sonic '06) LEGO videogames
2) Your favorite fruit? oranges
3) How much playtime do you have on Splatoon? If I had to take a wild guess, I would say 150 hours, but I'd have to check. I'll update the post when I get the real answer
@Rustic
@Trieste Sp
@Anaru
1. Sonic 06 or Sonic Boom?
2. Why did you join squidboards?
3. Favorite thing to learn about?

doesn't have to be a school subject