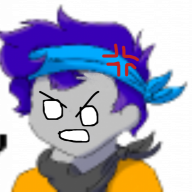 Joined

Dec 9, 2020
Messages

147
Location
Another forum that I'm a member of has a daily riddle game about the game (Mother) the forums are based around. I don't have the time to create a trivia fact every day, but I can do them once a week. On Tuesday at around 10PM EST (or something around that), expect a new Splatoon (2) trivia question from me. You'll have all week to guess the answer to the question. I might even keep a leader board. I'll start with something simple, as this is my first one.
Callie is stated to main a Roller, and it's quite obvious that her favorite special is Bomb Rush. There is only one Roller with that special.
What is likely Callie's favorite weapon?

You have one week to answer. Good luck!