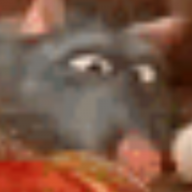 Joined

Nov 11, 2015
Messages

83
We all have those weapons that we just can't f**king stand seeing, fighting against, using, etc. in Splatoon. There are a total of 91 weapons in the game (counting amiibo reskins/Octoshot), so chances are, you've come to hate at least some of those weapons at some point in your existence. So instead of dragging the description of the OP out like I always do, let's cut to the chase:

1) What are your top 10 most hated weapons in Splatoon?

Predicting to see a lot of hate toward Bubbler/Kraken weapons/chargers/Lunas/whatevertf ppl hate nowadays, but predicting these things is no fun. So instead of doing that, I'll share with you guys my top 10 most hated weapons in Splatoon as well. If you plan to share your list, all I ask is that you say why you hate a certain weapon, but your reason(s) don't have to be long or anything.