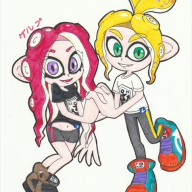 Joined

May 1, 2018
Messages

1,381
Location
Right now, Challenges has a few issues, but those few issues are enough to make it the worst special event in Splatoon 3.

The first thing that will fix Challenges is to allow more timeslots, or to make Challenges more of a regional thing rather than worldwide. Either of those two will fix the first glaring problem, which the said problem is the timing in which most people won't get to play.

Secondly is how it's how long it is, it's ridiculous that for a 2 hour event, getting to the 5% on it is way too out of reach for many players simply because the event is way too short. Big Run and Eggstra Work don't have that problem because they go on long enough to allow most people to play them.

The third issue is how it's scored, due to it being in timeslots in which a large percentage of players won't be playing, it means that only the top competitive players will ever get to the 5% every single time, while everyone else only gets to the lower percentages. The way to fix this is to make the scoring more static rather than completely relying on player count, like 1750 to 1849 is 50%, 1850 to 1899 is 20%, and 1900 and above would be 5%.