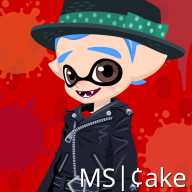 Joined

Apr 1, 2016
Messages

51
Oh wow, these are amazing. I hope it's not too much to ask to be added to your list of requests. If so, trust me, I understand 100%, I can ask later.

If you can, I'll attach a picture of my Inkling below as a reference. As well as a hairstyle I'd like you to do if you can, it's pretty intricate so feel free to drop it if it's too much trouble.

The one on the far left if it's at all possible.

Thanks a bunch. Your art looks awesome.
The hairstyles on that reference sheet are phenomenal. It begs the question on why aren't able to have different hairstyles in the game anyway.
Where did you find that reference sheet Oxenfree?