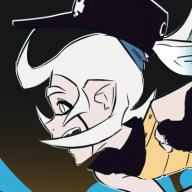 A captain of the darkness.
Joined

Jul 14, 2016
Messages

93
Location
I wish I could see you one last time before you let out your final breath.

I want to tell you about my life, even if you don't know who I am anymore. I want to tell you about my pets, despite forgetting about their existence right after. I wish to tell you how much I hated you, even if you don't remember. I just really want to tell you how the only good memory of you I kept, the only thing I will for ever hold on that you gave me, fuelled a dream of mine that I shall forge. I don't even know where you're at anymore.

You tried to build a bridge between us before you went mental. Now that you're this sick, I'm trying to rebuild it like an idiot. I still despise you.
But regardless of all the wrong you did, I'll for ever be the son you never knew you had. I'll forever crave to hear you say you're proud of me.
I'm proud of myself. I hope you'd be too if you weren't in that state.