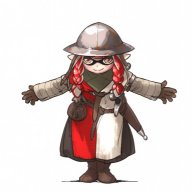 Joined

May 5, 2023
Messages

33
Location
So, how has everyones big run been going? What do we all think about undertow for the map? How lovely was it to cheese normal tide rush on the pillar of invurnerability?

Personally big run has been a good one. Undertow is a challenging map but very rewarding if you can keep on top of things. Low tide is a fun gimmick, normal tide has that assholish gusher behind the basket and the elevation in the map makes it really nice to throw eggs up towards the basket. Perfect map for the Grizz co. charger as well.

And the rush wave cheese is way to funny. Just sit on top of a pillar you can easily jump to, shoot downwards while having the ability to refill your tank and have the golden eggs plop down near the basket. Kinda like inkblot, but better imo.