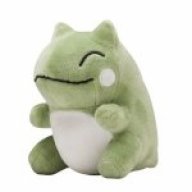 Joined

Aug 26, 2015
Messages

23
Above: My terrible drawing of what it is.
Strategy discovered by a random japanese team we encountered in ranked, don't remember their tag, sorry.
This tactic exists because of how superjump works in splatoon in relation to other inklings.
How it works:
Inking jumps on tower, moves it however much they want.
Inkling, from the tower, inks a nearby wall.
Inkling, still from the tower, jumps directly to the wall and clings to it.
Any other Inkling jumping to the first that is wallhanging will now jump to the tower instead.
This works because of the way superjump interacts with other Inklings. If an Inkling is jumping from a spot either into the air, or onto a wall, the superjump marker will try to pick the last grounded location the inkling was at.
The last known location in this case is the tower. As long as that inkling remains on that wall, anyone superjumping to him/her will be redirected towards the tower on the spot that the inkling jumped from, regardless of where the tower is actually. This works on any map that has an inkable wall accessible from the tower.
By having one of your squadmates do this, you will essentially be turning one team member into a pseudo infinite use beakon on the tower. Combine this with Stealth jump, and you will have a never ending stream of inklings flying at that tower.
To stop it, you just need to get rid of that beakon. Using echolocator or just sleuthing, figure out where and which inkling is acting as the beakon, then scrape him/her off the wall. You only need to make him/her touch the ground to reset the super jump target.
What this means for squads? Really this is just a cheese strategy. Once the opponent figures out what you're doing, it is quite easily stopped. It can be used pretty much once against a set of opponents until they figure out what's going on. The hiding spot must be on the path of the tower, on a wall, which means ninja squid won't help you.
What is the threat of this? Quick Respawn + Stealth jump honestly. You constantly need to check the skies to see inkoming inklings.When you finally figure out where that anchor is and remove it, it might be too late.
So really this is kind of like a PSA. It caught my squad off guard until we used echo locator and put 2 and 2 together.