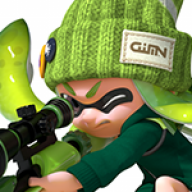 Joined

Jun 3, 2015
Messages

39
Kodidro submitted a new guide:
Charging Into Battle
- The beginner's guide to Charger weapons
Hey everybody!

So doing a bit of looking around and I've was disappointed in the lack of love for Charger type weapons. There's Youtube videos about great ways to use the Shooters, Rollers, and Nintendo even released those specific weapon guides! I didn't feel like waiting for the Chargers to get love, and decided I'd make a written guide. It's my first guide, and as I've got no way to make quality videos/screenshots, my stuff will be pictures of other players and crude drawings. Also,...
Read more about this guide...