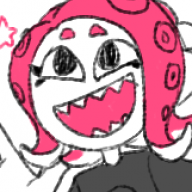 Joined

Jun 30, 2016
Messages

376
@woomycheri @Slushious @Magolor

1. What did you eat for breakfast this morning? Or yesterday, if you're answering this early in the morning.

2. How many plane flights have you been on in your life? Just give an estimate if it's a large number.

3. How often do you drink alcoholic beverages?
1. Tuna, I didn't really have any proper breakfast food available at the time.
2. two if you count the fact it was a round trip.
3. I can't drink often because I have to drive to work, that's not really the best idea. However, on special occassions where i'm not driving I don't mind it so much.