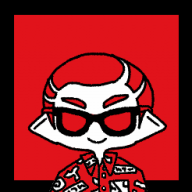 Joined

Oct 3, 2016
Messages

401
Location
Since I saw that there weren't any official threads for rating gear builds for S2, and that I've seen loads of individual posts saying "Should I use 'x' ability or 'y' ability on this weapon". So, if anyone is confused, just post your gear build in this thread and we'll help you improve it.
Just some guidelines before we get started:
​
1.Please show gear builds to splatoon 2 weapons only.
Sorry for all you old school players out there, but this thread is going to try and focus on splatoon 2. So hopefully I don't see builds with 3 mains and 9 subs of damage up here.
2. Be kind and respectful to everyone wanting criticism.
Please don't insult others because they have an ability that isn't to your preference. Just don't say:
"ur a newb becuz u used "x" ability instead of "z" ability, u ****"
3. Be willing to accept criticism.
For people posting gear here, please don't reject every offer given to you. It defeats the purpose of you showing your gear anyway.
With all of the boring rules out of the way, I'll give an example for someone to critique on.
Here's just a screenshot from Loadout.ink , which is pretty useful for planning out gear builds, and it helps you picture what abilities would go where.
So without further ado, if you have a comment for me, or want comments on your own build, post them in the thread. Thanks for hearing me ramble, and have a nice day.​