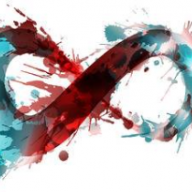 Joined

Oct 19, 2015
Messages

867
NNID

Saber
Switch Friend Code

SW-0369-4203-0233
@Award
Yeah, I am seeing so many splattershot pro and aerospray, combine that with a hydra and it is just misery every game, definately gonna be a huge nerf to specials in the next patch, also I feel there should definately be a nerf to special charge up in general, because there are some kits that can abuse it wayy to much and it makes it boreline unfair (like aerospray RG). Only issue is some desperately need it in order to have a chance to ever get special.
So something Prochara said in his analysis stood out to me, the range isn't there for you to be a anchor but moreso to make it easier to follow up as enemies try to escape.
I think that is one of the reasons I am ok with it because I am basically treating it like a squiffer that 2 shots using range to finish picks, and using the strafe speed to just stare down enemies like most do with the H-3
I will admit I do have some frustrations with it though, especially in rainmaker where I hit oneshot then an enemy body blocks the second hit (legit cost me a game yesterday)
I do see tons of potential I really do, but its feels like out of fear of what it could be capable of they sent it in weaker than normal, it takes 9-10 shots to break crab, and bubble shield. Has no pierce property and no stored charge.
Even in spite of all that it is fairly good, but I do feel it need a buff at very least to its object shredding chargers all are known for their ability to take out shields and this charger lacking that makes it harder for a team overall to counter hard engages
Yeah I feeling it more an more so I am just going to say it give ink vac booyah bomb armor, there is a huge delay in vulerablitiy and you can't support any ally within it if a crab tank aims at you for 3 seconds, or a tenta missle is lanuched, and if you try to use it at a slight distance a aero or splash just walks up and disable the protection you were giving you allies and splats you both before you can even fire
It just unfair that this weapon to support is just hard counter by basic weapons let alone ever special in the game
Oh I just realized you been in Salmon Run, yeah team synergy is insanely high in SR I love it, though I do feel it all goes out the window the moment anyone sees a cohozuna pop up lol